Worldwide, a lot of people miss out on essential dental procedures because of exorbitant prices. That leaves many asking, what is the cheapest country to get dental implants, crowns, bridges, and other dental treatments?
Coming to Costa Rica for dental treatment is a great idea. You'll not only save a lot of money on your procedures but also get the chance to explore this beautiful country. Most importantly, you'll receive quality dental treatment from DaVinci's Dental Care.
Our center provides medical tourists like you with a state-of-the-art facility and a top dentist in San Jose Costa Rica, to see to it that your oral health needs are adequately met. You will be personally attended to by Dr. Bernal Soto, who is one of the top dentists in Costa Rica for dental implants with over 16 years of experience.
Our Cosmetic Dentistry Care
Equipped with 3D technology for diagnostics, imaging, and scanning, we employ the latest techniques during consultation and treatment. Whether you need treatment related to tooth extraction, filling, implants, or teeth whitening, we can help.
Our highly skilled and experienced dentist also offers dental crowns and bridges to qualifying patients. Crowns restore teeth by encasing them, giving them a new cover that hides imperfections such as chipping and discoloration. They can also be applied to strengthen teeth.
Bridges, on the other hand, are used where there are missing teeth. A toothless gap on your jawbone not only affects your facial structure, smile, and ability to chew but also poses health risks. In some cases, the teeth right next to the gap may shift, resulting in an imbalanced bite. A bridge is an artificial tooth attached to the teeth on either side of the gap to get rid of the empty space. Normally, our dentist attaches them to crowns.
Credible Dental Services
When most patients come to seek treatment here, they ask a common question, and that's 'is dental work in Costa Rica safe?' We can assure you that when you come to DaVinci's Dental Care, you'll be in the hands of highly skilled specialists who will offer you the same high-quality treatment you would have received in the United States.
At our facility, we not only do our best during treatment but also offer extensive post-procedural care. This is essential in promoting healing, as this is where we will guide you on how to maintain your newfound smile.
Besides providing you with some of the best dental treatments in Costa Rica, we also make arrangements for your travels, accommodation, and can help you discover new places to visit while you're here.
Your Dental Tourism Destination
If you're wondering what country is best for dental implants in terms of cost and quality, come to our dentist in San Jose Costa Rica. You'll find that we have hundreds of reviews from patients like you who came in search of excellent and affordable dental treatments and found them at DaVinci's Dental Care. Our dentist is ready to answer your queries about how much are dental implants in Costa Rica, and anything else you may want to know. Give us a call today on 011 506 7131-0458 for more information about dental treatment at our facility.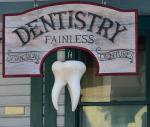 Maintaining oral health is essential to the well-being of every American family. However, having quality dental services in the United States is a challenge. The main difficulty in keeping teeth in top performance is the price. In the U.S., a restoration averages $1,500, which means that if a person needs more than one procedure, the cost can become unsustainable.Fortunately, today there is a great alternative: find a top …
Dr. Bernal Soto Dentist Costa Rica
+506 7031 0458
Rohrmoser Plaza Mayor 3rd floor
San Jose
Costa
Rica
US